Thanks again to all the artists who came out this february.
Did you have fun, or what?
It was great seeing all those familiar faces and also meeting new people.
Belladonna opened the night in her incredible Barbarella costume…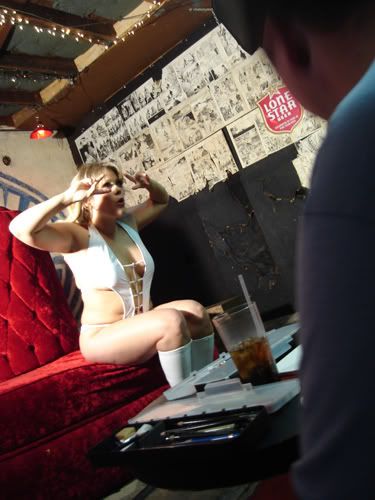 The rest under the cut:

Regretfully, I don't have any pics of her incredible ray gun or fur coat, but kiddos, I guess you had to be there. she was certainly a space-babe, with a great glam-rock sound track, including "Major Tom" in German.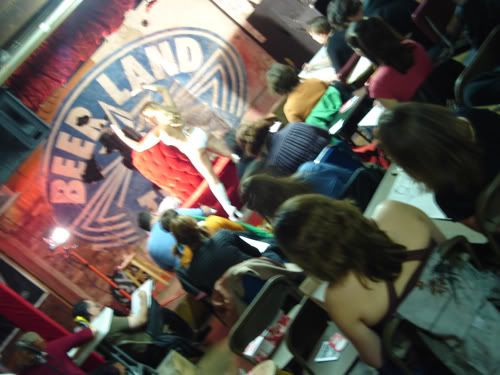 After our quick sketches, our returning artists from december competed for a special prize from Monkey See Monkey Do. the winner: our friendly local carrot! (seen here with friend… or foe. is he trying to eat the carrot?)
then, our setting changed from a fur-lined space ship to a little town called Twin Peaks. Belladonna took Beerland down the rabbit hole and into the city of absurdity with a sassy valentine costume and the entire sound track by Angelo Badalamenti. whoa.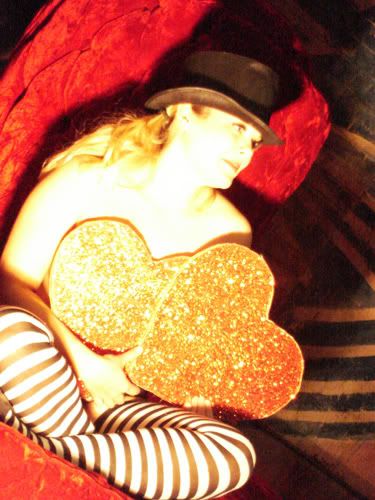 Our contest for the night challenged the artists to present their best "Lynchian interpretation" of Belladonna. this was the high-light of the evening. you guys are so creative! (please scan and send those sketches!) congrats to Honoria! She won a valentine love basket from Forbidden Fruit.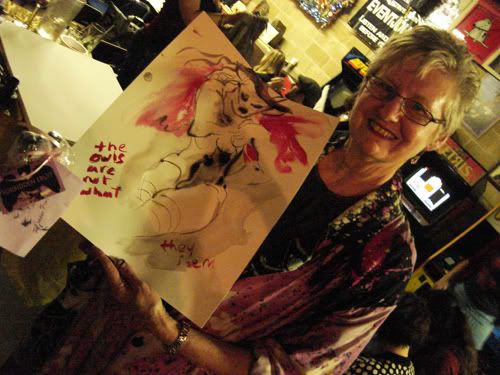 the owls are not what they seem.
We also had a contest for those who wanted to nominate themselves as the "worst artist" at Dr. Sketchy's. after much deliberation and choruses of boo's, the winner was quite proud of her accl..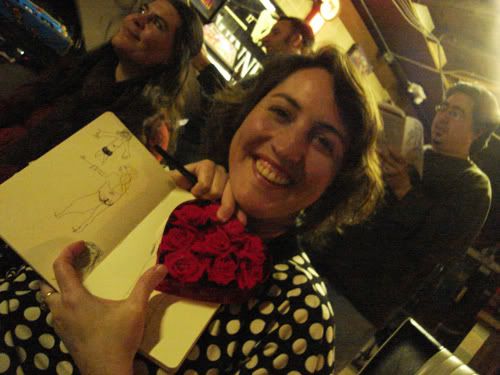 more friends show off their work: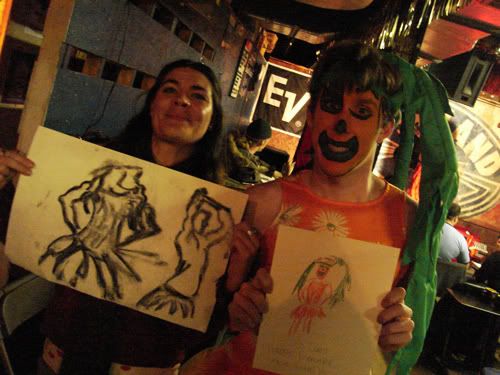 but not everyone can win. (lose? lol)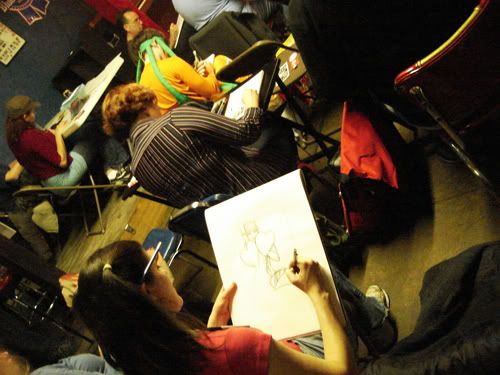 After those fun and games, Belladonna Nightshade modeled her signature costume.
She then awarded the "model's choice" award to this lucky lady who received two tickets to a Burlesqe for Peace event to benefit Amnesty International. Congrats!

Thanks for the memories! and the buzz… much love to beerland's bartenders!